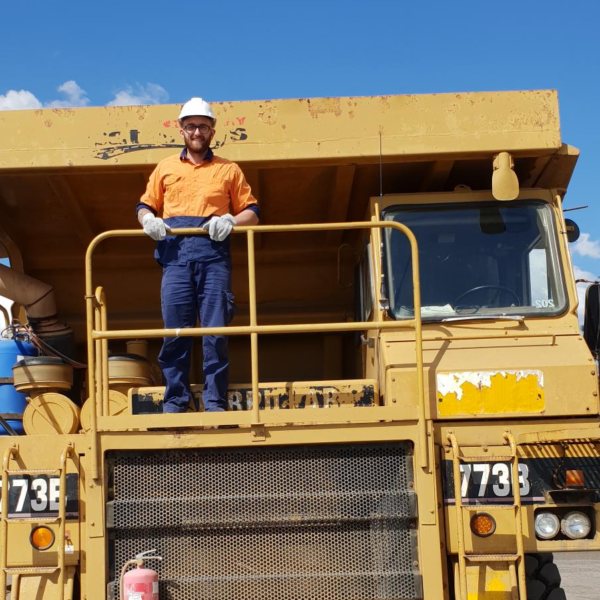 New career option: How do you become a truck driver?
With employers nationwide constantly on the hunt for workers who can handle themselves behind the wheel, becoming a dump truck driver can prove an invariable gold mine for job seekers. Before you dig into all the challenges and rewards the mining industry has to offer, it's important to consider the various steps needed to go from driving a sedan, on your daily commute, to driving one of the biggest vehicles on mining haul roads. The best way to start your career in mining is to ask the internet, "Is there any dump truck training near me?".
Ensure you are eligible – Fortunately, you don't require an HR licence to operate a Dump Truck. In fact, learner drivers are able to apply to a Dump Truck operator licence because mines are privately owned, therefore the government has no jurisdiction on sites. In Western Australia, mine sites require an RII (resources and infrastructure) competency ticket, which you will qualify with when you come to My Solution Training.
Undertake appropriate training – Passing the practical assessment required to obtain your HR licence can be tricky if you've failed to adequately prepare. Enrolling in a training course beforehand can afford valuable insight into the workings of heavy machinery while providing practical on-site experience. Such tuition is highly regarded by potential employers and can even be undertaken by P plate holders.
Obtain your licence – With appropriate experience under your belt, it's time to sit the all-important practical examination. In all states of Australia (excluding New South Wales) this assessment can be performed by a qualified driving instructor, so a wise option is to brush up on your skills via one final lesson with the assessor before committing to the test. Remember to complete any mandatory theoretical driving tests at your local transport authority beforehand.
Find a job – This is where your prior experience will really come into play. While there is a wealth of dump truck jobs available, companies will be reluctant to hand over the keys to employees with little to no experience. Fortunately, the industry leaders at My Solution Training equip job seekers with the skills and knowhow most sought-after by employers. Not only do they offer the chance to learn in a classroom led by trainers with years of mining expertise, they provide resume writing and human resource services to help you stand out from the crowd.
When pondering the question "Is there any dump truck training near me?", it pays to give My Solution Training a call on 1300 414 341.