WANT TO WORK IN THE MINES? WE ARE HERE TO HELP YOU!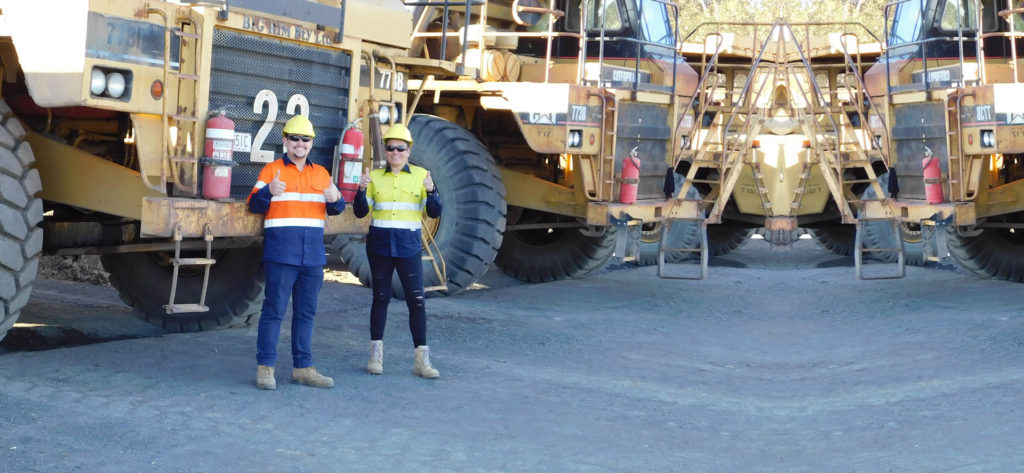 My Solution Training is the Nationally Recognised Training organisation offering entry-level mining courses at an ACTIVE SITE using REAL MINING MACHINERY. 
This means you get qualified and you get EXPERIENCE!
OUR PAST STUDENTS HAVE GOT JOBS  IN THE MINES WITHIN A MONTH
The My Solution Training difference is that we guide you every step of the way, the only thing that will stop you getting a job in the mines will be you.
Read real interviews with our past students.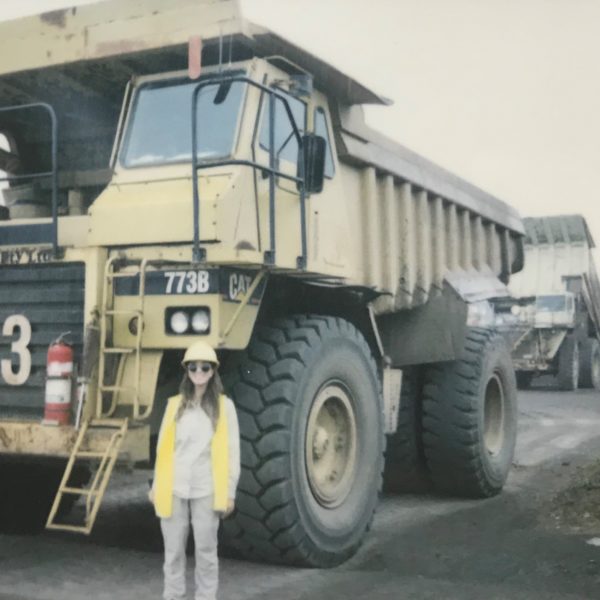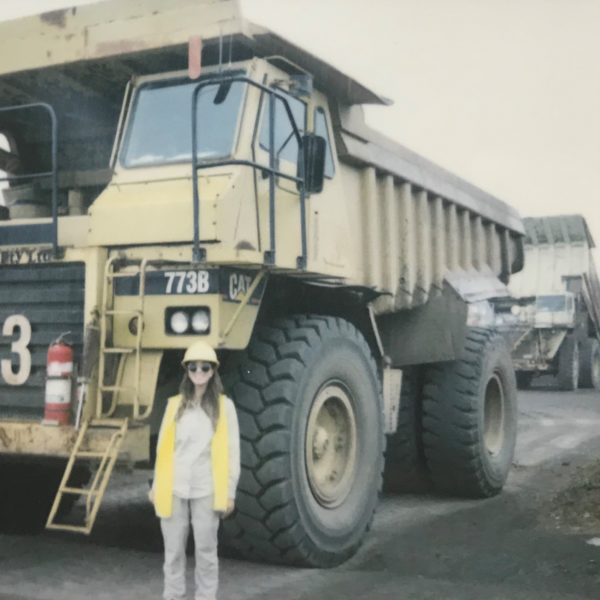 CLAIRE, NSW
Claire is a recent uni graduate who was bored with office work and recently qualified with My Solution Training. 
Q. Why did you choose My Solution Training?
From what I had seen online, My Solution Training seemed like a legitimate business and I was happy with the bundle where I could complete the S11 course, water truck training and dump truck training as well as receive a professional resume for the mines which was definitely worthwhile. The industry appropriate wording on the resume I could never have created myself.
Q. What did you think of your training?
I really enjoyed the training! I was very nervous going into it. I wasn't sure if I was throwing away my money, but it was very thorough and interesting and now being in the industry I have absolutely no regrets about the training. I have really been thrown in the deep end and there are some things that I learnt from the training that no one has explained to me on the job! I think I would have been completely overwhelmed and confused if I hadn't done the training.
Q. What did you think of your trainers?
My trainer was amazing. He made things interesting, very clear and was very calm; everything you want in a trainer. Their own personal insight from their career was invaluable. 
Q. You got a resume professionally done by us, were you happy with it?
Yes absolutely. I had a resume but it was not suited for the mining industry at all. When I received my resume, the wording and technical terms included made me realise my own resume would never have been up to the job.
Read Claire's full interview
---
LEANNE, QLD
What did you think of your trainers?
They made the 4 days interesting and entertaining and told some great industry related stories that were relevant to what we were learning
You got a resume professionally done by us, were you happy with it?
More than happy.  Prior to having Michelle re-do my resume for the mines I wasn't getting any interest from the mining applications I put in.  As soon as I started sending in Michelle's version I immediately starting getting hit after hit.
What steps did you take to get a job? Where did you look?
I set up email alerts, subscribed to mining sites, and looked at as many job sites as I could.  I would get up every morning at about 3.30am and spend at least an hour scouring the net for new jobs or opportunities I might have missed.  I estimate I lodged over 500 applications before I got a positive hit.
 How long did it take you to get a job?
From the time I did the course it was only 1 month.
OUR COURSES
My Solution Training is all about providing entry-level training and employment opportunities.
Our mining courses have been developed to assist people like you, wanting to gain employment in the mines. Therefore, you don't need experience.
---
MOST POPULAR COURSES
S11 Induction
2 Day Course – Ipswich Location
This course teaches "generic" safety protocols and rules specifically designed around mining.
The standard 11 course is along the same lines as a construction industry safety course (white card) but is designed for mining and is more in-depth.
Read More About The S11 Induction Course
DUMP TRUCK OPERATOR COURSE
Ipswich Location
Our Dump Truck Training Course is designed for both experienced and inexperienced operators of large machinery.
You must be 18 years of age and hold a driver's licence (a minimum of a preliminary licence or P Plates).
The dump truck training course is ideal for anyone wishing to gain entry-level roles as a Dump Truck Driver within the mining/quarrying sector.
It is one on one training where you will have real-time operation, operating a minimum of CAT 773 mine specific machine.
Read More About The Dump Truck Course
WATER TRUCK COURSE
Ipswich Location
Our water truck course is designed to teach you how to assist with dust suppression on site, ensuring safer driving conditions for all.
The training is ideal for anyone wishing to gain an entry-level role as a Machinery Operator within the mining / quarrying sector.
FAQ'S
Q. Ipswich is a long way for me to travel, is there anywhere closer I can do the course?
A. The My Solution Training difference is that we offer training at a real mine site using real mining machinery. For this reason, we are one of a kind so the training must be at our specialised location in Ipswich.
Q. How much does the training cost?
A. Most people look at the cost but forget about the gain. How many times have you scraped up $3,500 to go on a holiday and, whilst you have had an amazing time, you come home with nothing to show for it but memories and perhaps a big credit card debt?
Investing in your future is important. Some people spend up to $80,000 in university fees and spend years studying to get paid around $100,000 – $150,000 each year. You would be spending around $3,500 for a week's training to be earning around the same income.
Q. Am I guaranteed a job?
A. We are not a recruitment agency, however we offer our students qualifications and support. We have a resume writing service and regularly mining companies come to us looking for workers.
If you currently don't have experience but want to work in the mines, we are the people you need to talk to.
READY TO TAKE THE NEXT STEP?
Contact My Solution Training today by calling 1300 414 341. If you would like us to send you more information simply send us your details and we will be in touch shortly.