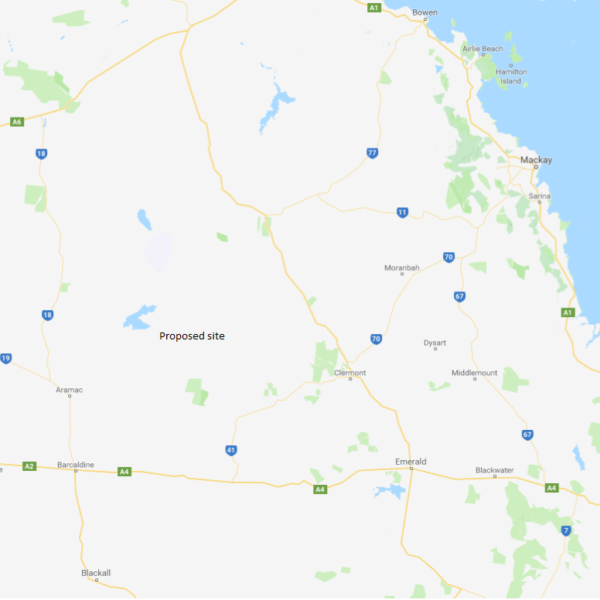 THE ADANI MINE IS PROGRESSING
Awhile back there was great anticipation about an Indian company called Adani constructing a super coal mine in the Gallilee Basin called the Carmichael Mine.
There was so much negative press regarding this including various speculation and misinformation about who was funding the various projects / how much financial input the Qld government were being asked to provide / how many overseas workers would be brought in to run the mine etc.
Additionally there were protests about what the site would do to the barrier reef and the surrounding areas with the port needing to expand in Bowen which halted the progress and Adani had to provide additional evidence and information to get the green light.
All went quiet for quite awhile and it seemed to come to a complete halt, but that is not the case.
Adani have quietly been progressing through the required stages of gaining the necessary finances, the submission of the proposed rail project and "crossing the t's and dotting the i's" and are now quite confident of commencing the construction phase within the next 6-12 months.
The Chief Executive Office for Adani, Karan Adani, actually released a public statement in July assuring Australia that the finances for the actual mine were secured and that they were in the process of securing the funds for the rail project.
Adani Mine Potential Jobs
Through this Adani project there could potentially be employment of up to 10,000 workers for various stages throughout including the construction of the rail line, the camps and facilities required for the operation of the site right through to the operational phase of the site.
This is indeed exciting times for the mining industry and this means growth in employment for both locals and FIFO workers. The demand for skilled labour throughout the mining industry, especially for Dump Truck operators is growing daily, and, with the commencement of this mine, there will be an even greater need.
Time To Upskill
This is an important time to upskill yourself in preparation for the jobs that are going to start cropping up daily – do not wait to see the ad as you will miss the boat.
Get out there and get your skillset ready for the increased growth that mining is seeing.
For information about entry level roles and machinery qualifications, have a look through our website or contact our friendly staff who have vast knowledge about the mining industry.
*Public Media Statement released 18 July, 2018 via http://www.adaniaustralia.com/