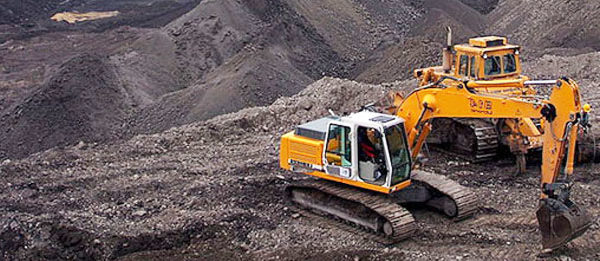 ENTRY LEVEL MINING JOBS
ENTRY LEVEL MINING JOBS
Looking for entry level mining jobs and noticed that all the mining jobs advertised for Dump Truck / Water Cart / Machinery Operators are for experienced only? And on top of that mining employers want 6 months to 2 years mining experience!!!
Thought to yourself "how am I supposed to get mining experience if they won't employ me!!!!!!!!!!!!!!!!!?"
At My Solution Training this is the most familiar thing we hear from people trying to get a start in the mining industry. We're here to tell you not to lose heart.
There are entry level mining jobs & dump truck jobs out there, you just need to know where to find them.
DON'T LOSE HEART – there ARE entry level mining jobs out there, you just need to know where to find them.
Seriously Consider A Mine Training Course
Some people will try to tell you that doing a mine training course is useless (this can also come from mining recruitment agencies) because you need experience. 
Please note, whilst they are half right, you will not be considered experienced no matter how many hours training you do (so do not think that going to a Dump Truck Course with 2-3 other people is going to look better on your resume than coming to our 2 day dump truck training course where you receive one on one training on an active site).
However, doing a course will give you the added advantage over someone who has never even sat in a Dump Truck / Water Cart.
Having undertaken training a potential employer will know you have skills they can utilise immediately.
Doing a course will give you the added advantage
The employer will know that through training in the Rigid Haul Truck and Water Cart you can:-
Understand site safety protocols and safety documentation

Do a pre-start machinery check

Communicate effectively using radio communications (pos comms) / horn signaling

Drive the machine and use the machine in the way it was designed to be used

Reversed up to an excavator / followed excavator operator's direction

Drive trucks loaded/unloaded 
So if you were an employer looking to take on someone new, wouldn't you choose someone with a bit of experience rather than none at all?
How Employment in the Mining Industry Works
This is how it works in the mining industry.
The mining companies contact recruitment agencies (such as Hays Recruitment) and ask for experienced Machinery Operators. This makes perfect sense, we would all do the same thing as it costs them less to hire these people *it can cost a mining company anywhere from $5,000 – $15,000 to train up new staff so yes it is far better and cheaper for them to get experienced*
The problem is though that when mining died down a few years ago, people moved on to other professions and did not keep their skills up. Therefore, these people are no longer considered experienced. 
The mining industry has been steadily gaining speed over the last 12 months. This means more Dump Truck / Water Cart / Multi-Skilled Operators are required, so the experienced pool is drying up very quickly. How often do you see the same ads for weeks because they can't get experienced operators?
Mining companies have been holding out for a while, but you will notice that the wages have increased in the ads as the recruitment agencies are desperate to fill the spots before their competitors do.
When unable to fill spots, the mining companies are forced to advertise for trainees. This happens regularly in the Hunter Valley / Singleton area of NSW, many areas in QLD including the Mackay / Moranbah area, Rockhampton, Gladstone/Biloela area and even Darwin.
That does not mean that in the meantime these companies are not taking on trainees, they certainly are. We know from various sources including Mining Supervisors, Dump Truck Operators and people who have completed our courses that the industry is taking on trainees regularly.
Don't Give Up – There is a Mining Job Out There For You
The trick is that you don't give up!
Don't restrict your job searches to seek.com.au. Look on as many websites as you can.
Contact as many recruitment agencies and branches of those agencies as possible.
Do not constantly apply for jobs requiring experience as the agencies get frustrated with that.
Do not get deflated when you get told there are no jobs at the moment for trainees. They are talking about today not tomorrow. Recruitment agencies do not know when the jobs are coming up until they get notified by the mines themselves. The person on the other end of the phone has no more idea than you.
Make sure that you have a great resume as you are competing with so many other people out there; your resume needs to stand out.
Above all, DON't LISTEN TO THE "NEGATIVE NANCY'S" OF THE WORLD! If inventors did we would not have the advances in technology we have today. Believe in yourself and keep pushing forward.