JOB HUNTING CHECKLIST 
HAVE YOU DONE EVERYTHING YOU CAN ??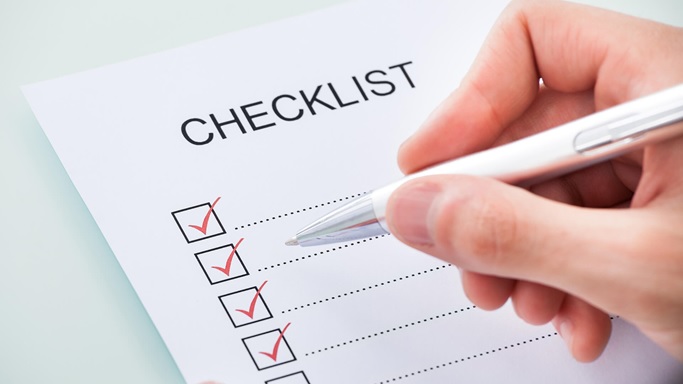 Perhaps you've been trying to get into mining for some time and have become frustrated because you just can't seem to gain an interview, let alone get past the initial interview process.
Maybe you have already completed machinery training with My Solution Training and have still not had success (if not, click on the link and see what we provide – such things as Dump Truck, Water Cart, Loaders, Excavators, S11 Induction etc).
Looking for a job in mining can be very time consuming and there are a lot of steps you can do to find these jobs. You may think you've done everything you can to get a job in mining but there may be essential steps you have missed to put you in front of that employer / recruiter.
Here is a checklist to ensure that you have done EVERYTHING that you possibly can to give yourself the chance of being employed:-
JOB READY PACK 




Provided by My Solution Training after completing training
| HAVE YOU? | YES | NO |
| --- | --- | --- |
| Read through the ENTIRE job ready pack. | | |
| Set up your profile with EVERY Company that offer you this opportunity. | | |
| Set up your job alerts with EVERY Company that offer you this opportunity. | | |
| Liked the companies on Facebook. | | |
| Created a linked in profile (remember it can be basic – they will not be looking at you) / Followed the companies on LinkedIn. | | |
| Set up job alerts on basic job sites such as:- Seek, Jobrapido, Jora. | | |
| Whenever you see a job alert on job sites (regardless of whether they are asking for entry level or experienced) do you check if that company is on your job ready spreadsheet and if not, add it. | | |
| Applied for some of the 6 month experienced roles. | | |
| Called companies at least once a fortnight to see if they have any roles. | | |
| Called companies that are advertising for experienced operators to see if they have entry level roles. | | |
| Researched for mines throughout Australia that may use different companies to the ones on the list. | | |
| Looked at other civil companies and civil roles. | | |
REMEMBER – When it comes to the job ready pack list of employers, this is quite a comprehensive guide to help you on your way however, we are essentially a Training Organisation and so our main focus is on providing you with quality training. We have created this list some time ago to assist you in the next step of getting employed as we are passionate about trying to see all students get a job but companies do come and go and it is up to you to pick up the reins and continue the search to find more job opportunities.
RESUME
Did you adjust your resume to suit the mining industry? Remember, different sectors do require different styles of resumes. If your resume rambles on about tasks that you have done that have nothing to do with the job you are applying for, it could stop you from getting that job.
Maybe you have been very clever and used very tech savvy words in your resume that unfortunately do not relate to mining.
The biggest mistake people do when writing resumes is write them from an employees point of view instead of an employers – remember it is the employer who reads it and they are only interested in what helps them see that you would be capable of doing the job.
Employers do NOT want:- photos, your hobbies, information about your family, a page on your work ethics, 30 years of employment history, 5 page resume, lengthy paragraphs.
If you have not already used our professional resume service, why not give them a call on  0432 090 042 or email your resume through for a free appraisal to resumerighters01@gmail.com to see whether your resume is holding you back.
LOCATIONS OF JOBS
Have you got specific ideas of where you want to work?
It is important to note that the hardest thing to do is get your foot in the door of mining. Once you are in and have some machinery time under the belt, it is very easy to move around to other sites.
Some people have very specific ideas about where they want to work, who they want to work for etc but by doing this you are placing limitations on your chances.
If you have to sacrifice and work away from home for a short period of time to get the job of your dreams it can be worth it – If you are not prepared to make that sacrifice then understand that it may take you a lot longer to get employed (or you may get really lucky and score your dream job straight away).
Remember – some people (potentially you included) had to earn terrible money and do the "crappy" tasks at work whilst completing an apprenticeship which at the end may provide you with the same wage that you can earn in mining in a short period of time, so a short term sacrifice for a long term gain can be worth it.
JOB APPLICATIONS
Are you the type of person that procrastinates about putting in a job application?
Things you SHOULD do when applying for roles:-
Get up an extra 15 minutes early each day to check for new jobs / emails and apply straight away (if you already set up your profile that should only take a few minutes to do)
Check your emails throughout in the evening to see if anything new came through
Make sure your email address and mobile voice message are not "crude or offensive" – there's nothing that can turn a company off more than these silly things. Maybe make a professional email address that is specific for your prospective career
Things you SHOULD NOT do when applying for roles:-
Wait a couple of days or until just before the job closes as you will lose the opportunity (jobs can close within 24 hours of being posted)
Wait to hear from the last job application before applying for more
Stop applying just because you have scored the opportunity of an interview
Stop applying just because you have been offered a job – sometimes these jobs can fall through
Lastly you SHOULD NOT GIVE UP – If you work hard at it you will get there.
For more information about the courses and services My Solution Training offer, please contact us on 1300 414 341