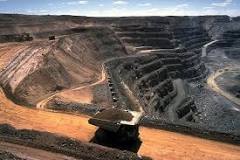 EOFY Packages
Have you seen the news?
Another coal mine has been approved in Moranbah/Mackay area!
A metal mine has been approved north of Townsville!
A gold mine in WA is increasing production!
A copper mine in SA is increasing production!
A tin mine is starting production in NSW next month!
This is just some of what has occurred within one week of mining. Apart from this, we are getting reports daily of expansions of mines, increase in productivity, approvals for new mines. Mining is on the increase!!!
What does that mean for Australia – JOBS, JOBS and more JOBS!!
Do you want to be one of those fortunate enough to be earning the big dollars that can be gained in mining? Then act now, don't wait.
We provide entry level courses that assist you gaining employment in the industry and have created a special package for these courses – Dump Truck, Water Truck, S11 Induction.
Due to an increase in running costs, the prices of training will increase in the new financial year. In light of this, we have decided to offer a special EOFY package price until June 30, 2019 which is going to save you over a third of the price of our course.
The month is already booking up fairly fast, so if you want to take advantage of this special, it would be good to get in and book your dates. REMEMBER, you only need a $500 deposit to hold your spot, the balance being due the day before the course commences.
For more information call us on 1300 414 341 or email:- mysolutionenquries@gmail.com