BHP HAS CREATED LARGEST IRON ORE HUB IN WA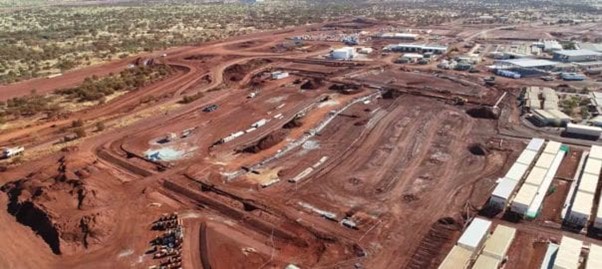 BHP has created Australia's largest iron ore mine – South Flank – which is located in WA's Pilbara region and has delivered the first loads of ore.
9,000 jobs were created (both directly and indirectly) in making this site possible (with a continued 600 operational roles throughout to produce the ore) and it was created on time and on budget which is a massive feat.
With nearly 80 per cent of the works (estimated to have cost around $4.6 billion) awarded to Australian businesses, this has been a major boost for many Australian companies.
The project will help to grow the Australian economy for a number of decades (providing steel for 25 years as well as assisting with infrastructure, electricity and transport globally whilst lowering greenhouse emissions for clients due to the high quality of the iron ore) and strengthen our countries position as a powerhouse in the iron ore mining arena.
This project – which is on Banjima land – was only made possible with the agreement of the traditional landowners, ensuring that no sacred sites were disturbed and that protected areas remained protected.
The WA Premier (Mark McGowan) along with the Federal Minister for Resources, Water, and Northern Australia Keith Pitt commented on how significant the operation will be for the state and national economy.
"The South Flank project is an example of my government's commitment to working with industry to take advantage of the international market and business development trends to create Western Australian jobs," McGowan said.
"This is a major project that is creating thousands of jobs and again shows why the resources sector is so important to our national economy. Establishing Australia's biggest iron ore project in half a century is a significant vote of confidence in the industry's future and its long-term benefits to Australia," Pitt added.