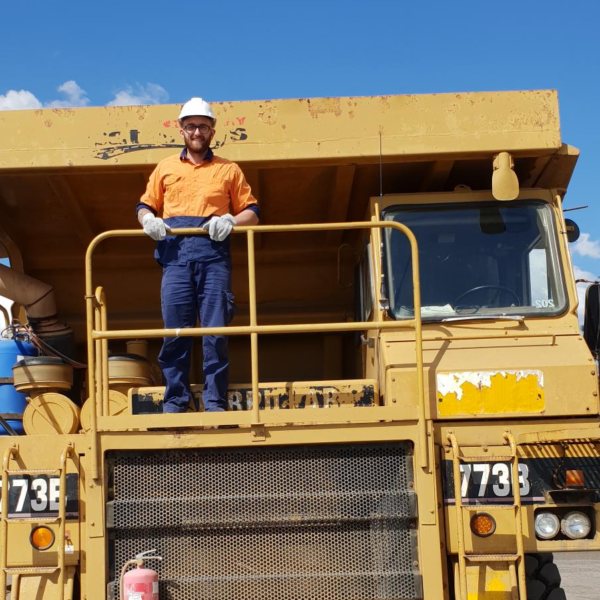 Driving Dump Trucks in the Mines
If you've recently landed a job or are starting to look into the resource industry, you no doubt have more than a few questions about your intended career path. The good news is you're not alone, because much of the public is completely oblivious to the day-to-day events onsite.
The team at My Solution Training, leaders in preparing candidates for a vast array of roles in the mining sector, can shed some light on one of the most common points of entry for new recruits, driving dump trucks in the mines.
One aspect of working in the mines that hopefuls should be made aware of is the lengthy shift times. It's common to start at 6am for those manning the pit during the day, with a 12-hour stint being the industry standard. Night owls need not fret, though, as the opportunity also exists to start work at 6pm, catching up on sleep after your colleagues return in the morning.
The long hours are offset by the closeness of the community, with many employees forging lifelong friendships with their co-workers, whether they continue their contract or move further afield.
In either case, miners can look forward to buffet-style breakfasts and dinners welcoming them as they arrive back at their accommodation, often up to an hour commute from the site itself. After getting their fill and enjoying other communal facilities, such as pubs, swimming pools, and gymnasiums, they can retire to an individual housing unit known as a 'donga', consisting of a single bed, bathroom, air conditioner, and small living area.
The experience while on shift is quite uniform, regardless of which mine you're placed at. First inspecting their truck and equipment, drivers then proceed to move dirt from the pit to the dump areas. As this can be a noisy task, the ability to communicate clearly to co-workers via radio is imperative. Depending on their level of seniority, they may also be tasked with training new recruits.
While rules on sites are often very similar, the trucks in operation can vary substantially. Nevertheless, workers with the right experience typically find they adjust to these varying vehicles in just a day or two.
Of course, the best way to obtain such experience is to get your hands dirty by taking the initiative of a training course, which will put you in good stead when it comes to interviewing rounds.
With courses spanning almost everything you'll encounter on site, My Solution Training is your go-to facilitator for familiarising yourself with driving dump trucks in the mines. Give the team a call today on 1300 414 341 to unearth exciting new possibilities.
Related Tags:
Truck Driver Training
Truck Driver License